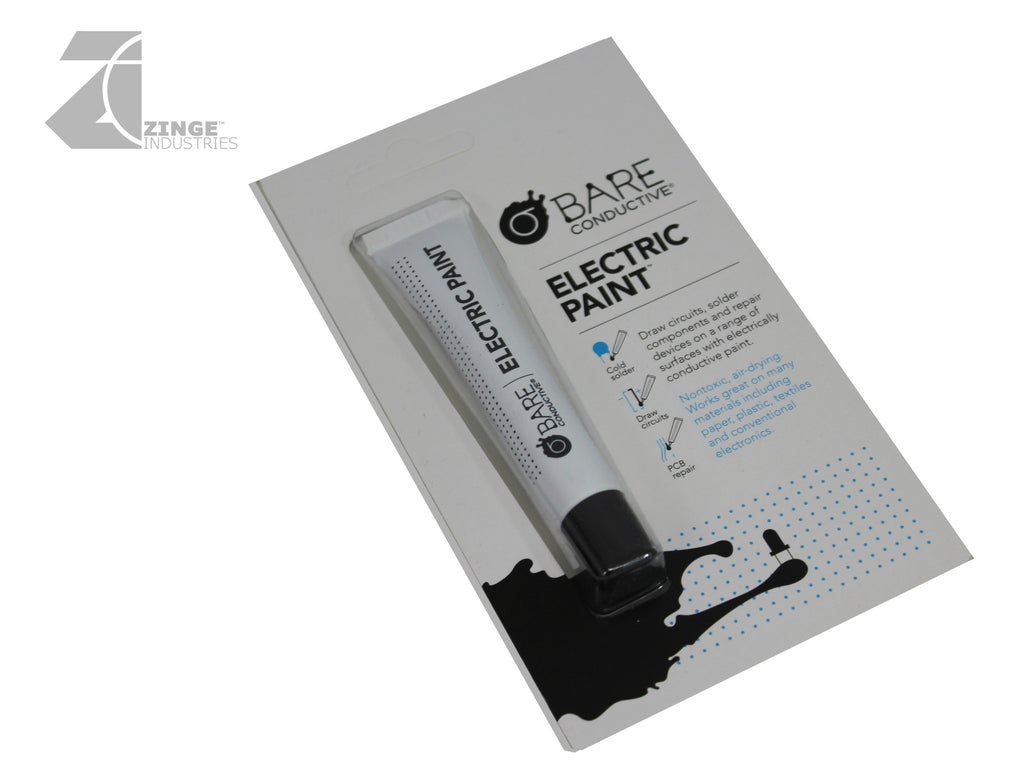 Electric Paint Pen, Cold Solder, No Heat
---
Bare Conductive Electric Paint Pen Draw on Solder No Heat.
This is a handy item period but it's also a great alternative if you are concerned about soldering removing the risks of melting your model.
Electric Paint can be used as both a liquid wire and a conductive adhesive. Nontoxic, solvent free and water soluble, Electric Paint Pens are a great prototyping tool for makers of all ages and levels of expertise. Once applied the paint dries quickly at room temperature, and can be removed with soap and water.
Works with: Electrical components, prototyping materials, PCBs, microcontrollers (Arduino, Raspberry Pi, MaKey MaKey, LilyPad, FLORA), e-textiles, and conductive thread.
Directions:
Unscrew lid and nib to remove sealing plug, squeeze pen to apply. Leave to dry for 5-10 minutes, Electric Paint becomes conductive when completely dry.
---
Share this Product
---
More from this collection