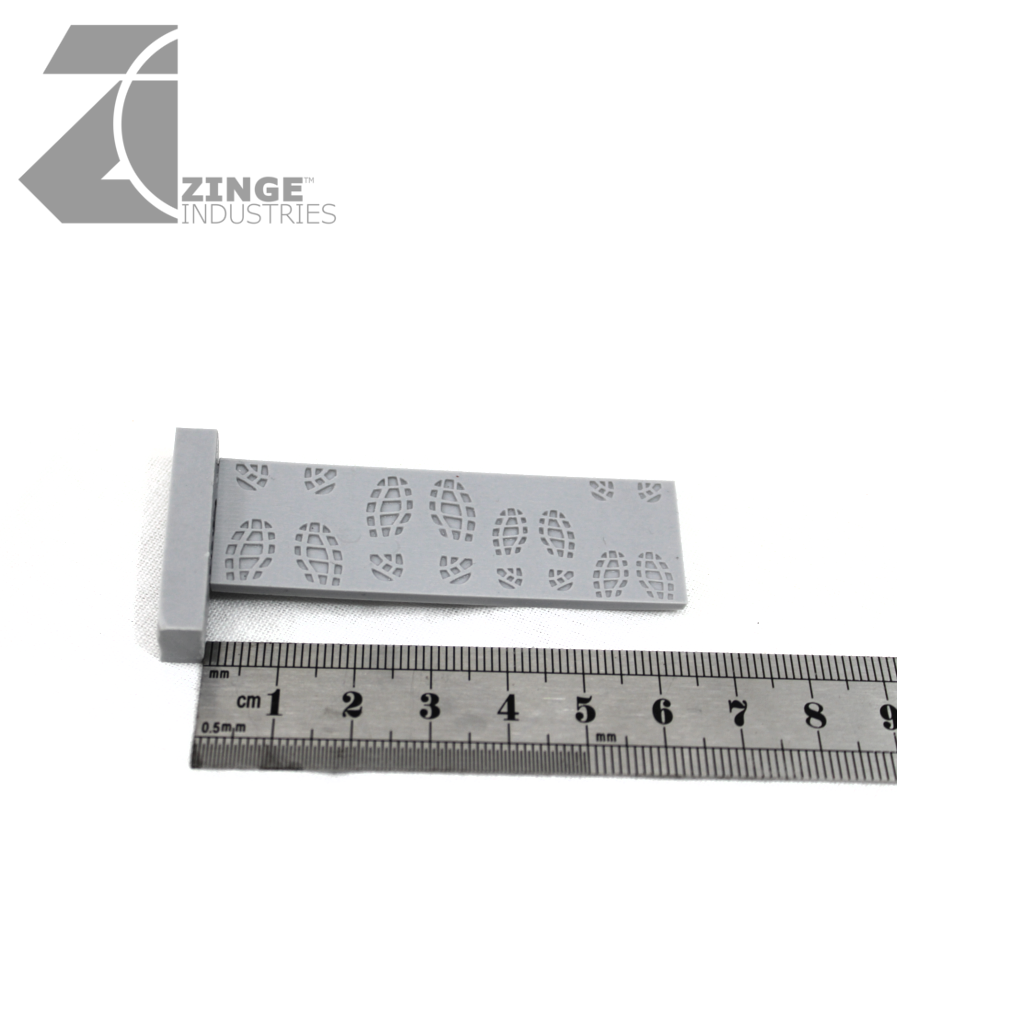 ---
64mm x 19mm x 3mm
Green Stuff push mould for creating tread patterns on the bottom of boots.
Apply a thin layer of green stuff then press the stamp against it to create the pattern. If you are having trouble with sticking apply a thin layer of water to the stamp. If you having trouble with the green stuff sticking to the model, scruff the service with a file and/or craft knife and if it still struggles apply a thin layer of super Glue and allow it to dry before you apply the green stuff.
This is a trial product which we hope to add other tread patterns to before release if their is demand for it so please send us feedback on how you find using it.
---
Share this Product
---
More from this collection